Fitting Your Space
Design
Quality hydroponic system design shouldn't break the bank. That's why we work within your project's budget to ensure that you get the most value for your investment. At Hydronov, we understand each hydroponic project is unique and requires a customized approach. We offer expert design services to ensure your hydroponic system is tailored to your specific needs and goals.
Our team of experienced designers use cutting-edge equipment to create accurate and detailed models of your system before it's built. Our experts have extensive knowledge of greenhouse layout and workflow, ensuring your hydroponic system is optimized for maximum efficiency and productivity. We will work with you to create a system that streamlines your operations and increases your bottom line.

Whether you're starting from scratch or looking to upgrade your existing hydroponic system, Hydronov will help you achieve your goals and take your business to the next level.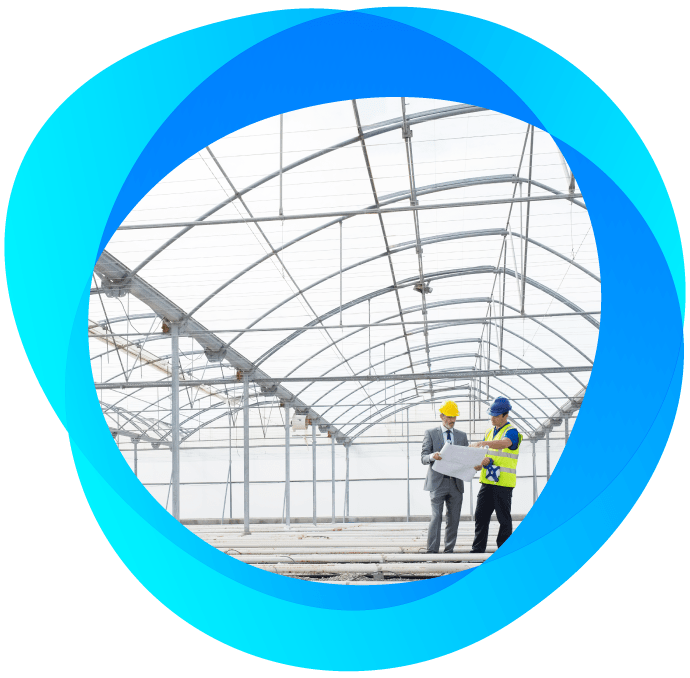 When you're ready to bring your hydroponics project off the page and into reality, our building team ensures your system is installed and functioning at peak performance. Our project managers come from a diverse range of construction backgrounds, giving us a unique perspective on how to operate efficiently within the industry.
We understand time is money, so we prioritize timely construction. Hydronov's highly trained professionals are skilled at putting together smart construction schedules to highlight the critical paths of the project and execute the necessary steps to complete them, so we can construct the highest quality building you and your produce expect and require.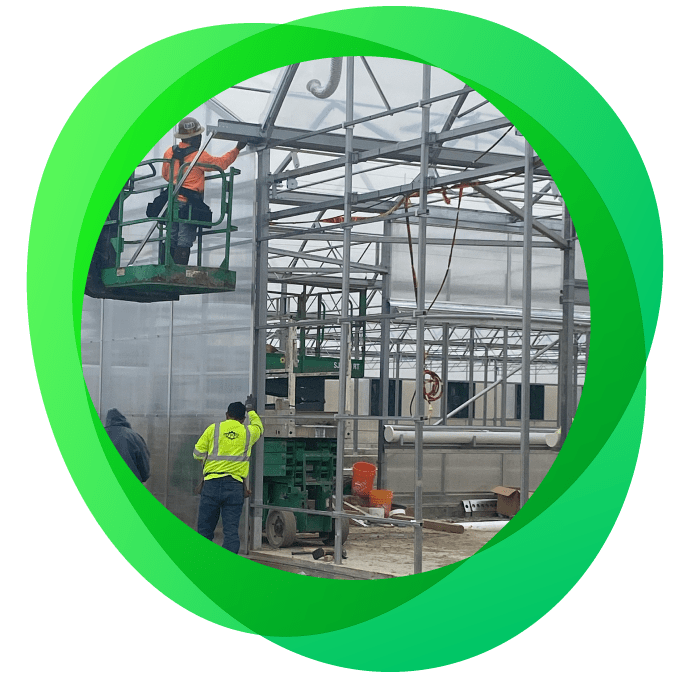 Alongside our partners, we keep you informed every step of the way, providing regular updates on the progress of your hydroponics project.

Alongside our partners, we keep you informed every step of the way, providing regular updates on the progress of your hydroponic project.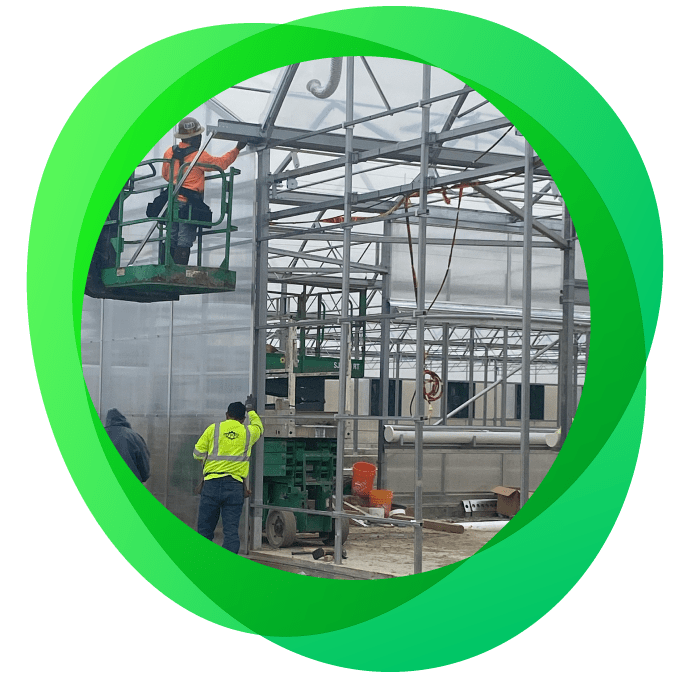 Get Help When You Need It
Grower Support
Like the plants within it, your hydroponic system needs proper nurturing. Hydronov's comprehensive grower support services help your plants thrive and your business succeed. When you work with us, we'll provide you with an on-staff grower who understands your plants' needs from germination to harvest. They'll provide expert guidance on how to care for your crop and optimize your hydroponic system for maximum yield and quality.
We also offer training and support for your staff on how to operate, troubleshoot, clean, and maintain your equipment—whether that's a seeding or harvesting system, a raft washer, or any other equipment we sell. Our goal is to empower you and your team with the knowledge and skills you need to succeed with your hydroponic system.

Building long-term relationships with our clients is important to us, and we're committed to helping you succeed. By offering ongoing support and maintenance, we ensure your hydroponic system continues to operate at the highest level of performance.